Event ticketing staff could be the difference between a successful event and a flop. Find out more.
---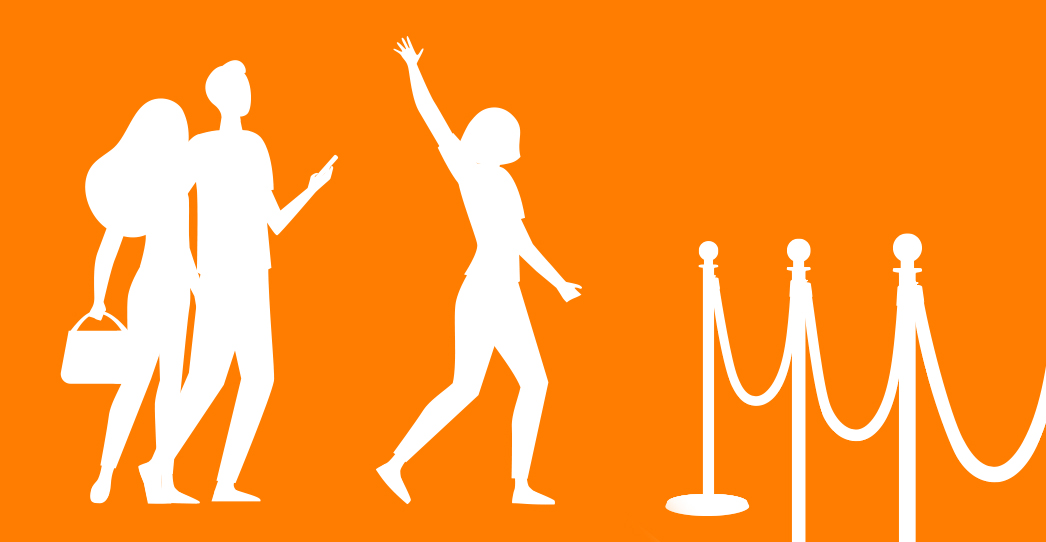 The key to any successful event is organization. Events of all sizes require staffing to run smoothly. On top of that you're running on a timeline, and trusting specific event operations to dedicated teams is a great way to ensure they're properly taken care of. Take for example the light stage at a concert or the catering at a trade show. You wouldn't let just anyone handle the expensive equipment or take care of the food - so why not put the door sales, welcome experience, or access control in professional hands?
Professional Ticketing Staff Set the Tone
Ticketing door staff are typically the first people your guests will interact with when they enter the event. It's important to have a team in place that is professional, courteous, and helpful. A great door team will help to set the tone for the rest of the event and give your guests a positive first impression. They will help create a welcoming environment.
Dedicated Ticketing Staff Work With Security
By outsourcing access control staff, you can ensure that your event entrance runs smoothly. Trained door staff know how to work in tandem with security staff to prevent altercations, and de-escalate frustrated patrons. Dedicated staff can help to create a welcoming environment and reduce wait times.
Experienced Event Ticketing Staff Know the Ropes
Experienced event ticketing staff know how the event industry works. They know how to work with medical personnel, event organizers, security, and the audience. They will know how to handle any situation that may arise. Staff that have worked at previous events will have a wealth of knowledge to draw from.
Sales & Reconciliations
Trained and trustworthy event ticketing staff are vital for ticket sales and reconciliation. It's not only important for event ticketing staff to know how to handle digital payment methods like Yoco and SnapScan, but it's also important that they are vetted and trustworthy enough to handle petty cash. The honesty and trustworthiness of your ticketing staff will be crucial for final, post-event financial reconciliation.
Quicket Event Ticketing Staff
Quicket's door staff come with the experience and training needed to make your event run smoothly. There's no need to worry about on the spot training or managing a team of volunteers. Quicket's door staff can help to create a welcoming environment, reduce queue times, troubleshoot problems with attendees, and accurately handle your on-site ticket sales with a variety of payment methods. Quicket supervisors oversee the general staff and can relay check-in and sales data to organising teams, whilst flexibly adapting the entrance to suit changing requirements. Not to mention, the team is well-trained with Quicket's ticketing system and know how to use it properly.